Connie Cabrera is an advocate at the Veteran Advocacy Project. She earned her A.S. for Business Administration at LaGuardia Community College in 2022. Currently, she is working on her B.B.A. for International Business at Baruch College. Connie is bilingual in Spanish and Certified in Event and Hospitality Management, with 12 years of hospitality experience.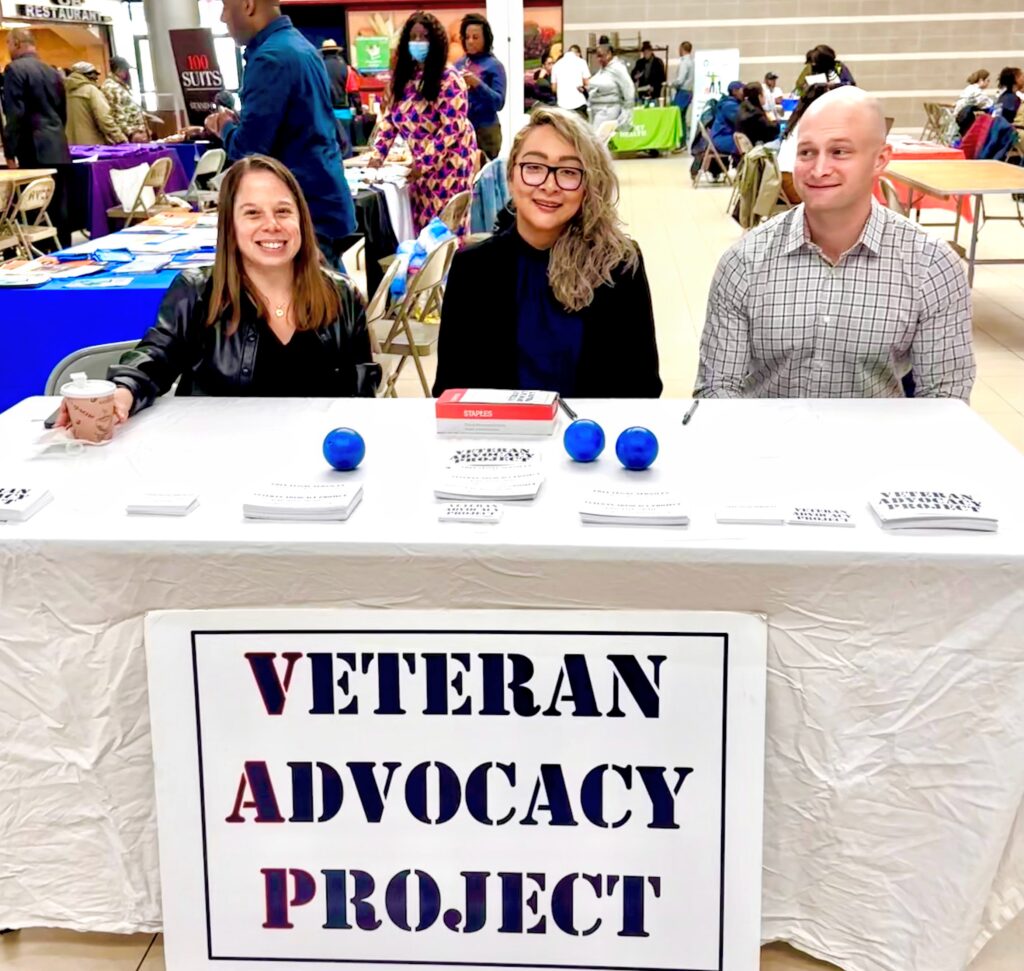 In 2016, she worked as a civilian contractor at the Kadena Air Base in Okinawa, Japan. Her time there inspired her to get more involved in giving back to the community. Connie participated as a research volunteer for LaGuardia Humanitarian Initiative with the Malala Fund, advocating and fundraising for "Education for all".
Connie spends her free time co-administrating her third-generation family farm in Ecuador and hopes to create a foundation in Ecuador to assist women with disabilities and help them achieve financial independence.
---
Madeline Colvin is a law graduate at the Veteran Advocacy Project. She earned her J.D. from the University of North Carolina – Chapel Hill, where she focused her clinical and research work on veterans law issues. Prior to law school, Madeline graduated from Middlebury College with a bachelor's in neuroscience and worked as a paralegal in the Boston area. She is passionate about serving the veteran community, especially veterans struggling with post-traumatic stress, traumatic brain injury, and mental health challenges.
---
Coco Culhane is the founder and executive director of the Veteran Advocacy Project. She is also an adjunct professor of clinical law at Brooklyn Law School, where she teaches the Veterans' Rights Clinic and seminar. Coco presents on veterans' legal issues and conducts trainings for attorneys, social workers, and students across the country. She also sits on several advisory boards, including the New York State Discharge Upgrade Advisory Board, and has served on Senator Kirsten Gillibrand's service academy selection committees each year since 2014. After launching VAP as a part of the Mental Health Project of the Urban Justice Center in 2010, Coco received an Equal Justice Works Fellowship sponsored by the CIGNA Foundation and Cravath, Swaine & Moore, LLP. She started expanding VAP and its services and eventually spun off the project to form an independent not-for-profit.
Coco received a J.D. from Brooklyn Law School, where she was the symposium editor of the Brooklyn Law Review and co-president of the student health law association. Prior to law school she was an editor at The New Republic for six years. She received a B.A. in English from Wesleyan University.
---
Robin Emmanuelli is a senior staff attorney at the Veteran Advocacy Project. She brings 30-plus years' experience as a housing attorney to VAP. Robin held various positions in the New York City Civil Court, Housing Part, before retiring after 26 years of service. Upon retirement from the Court, Robin commenced not-for-profit work and spent two and a half years each at The Neighborhood
Association for International Affairs (NAICA) and the Urban Justice Center (UJC). Robin is a member of the New York City Bar Association, where she has served on the Housing Committee, and is admitted to practice in New York State and the Eastern and Southern Districts of New York.
---
Amy Hozer-Weber
is the Director of the Civil Practice at the Veteran Advocacy Project. Prior to joining the VAP, Amy was a Support Magistrate in Brooklyn Family Court where she presided over child support, spousal support, and paternity matters. Previously, Amy was the Project Director of the Mobile Legal Help Center at the New York Legal Assistance Group (NYLAG). Amy held numerous positions at NYLAG, including senior attorney in the Matrimonial & Family Law Unit where she represented survivors of intimate partner violence in family, matrimonial, and immigration law matters.
Amy has presented on family law and access to justice issues and conducted trainings for attorneys, students, doctors, and social workers. Earlier in her career, Amy was a staff attorney at the Family Center and an associate at the Consumer Law Center. Amy received her J.D. from the University of Connecticut School of Law where she was the co-symposium editor of the Connecticut Law Review and she is an undergrad alum of the University of Pennsylvania.
---
Danielle Lucas
is a legal advocate at the Veteran Advocacy Project. She brings 10 years of experience and passion to advocating for under-served populations. Prior to joining VAP, Danielle worked as a paralegal at the Legal Aid Society in the Criminal Defense Practice and at the Center for Family Representation. She was also an investigator at the New York State Department of Education. Danielle graduated from Monroe College with a B.S. in Criminal Justice.
---
Felicia Mullaney is the Acting Director of VA Claims at the Veteran Advocacy Project. Prior to joining VAP, Felicia was the Director of Veterans Benefits at Vietnam Veterans of America (VVA).
Felicia served in the United States Army as mechanic from 2005-2009, including service in Iraq from 2006-2007. After separating, Felicia used her Department of Veterans Affairs (VA) education benefits to earn a B.A. from the University of Maryland and a J.D. from American University Washington College of Law. With a drive to serve underrepresented populations, Felicia began her legal career at the American Legion, advocating for veterans in disability compensation appeals before the VA's Board of Veterans Appeals. Felicia soon joined VVA as a National Appellate Attorney and then as the Deputy Director of Veterans Benefits, overseeing the screening, training, and compliance for over 500 Veteran Service Officers. As the Director of Veterans Benefits, Felicia spent four years overseeing VVA's legal team, which prioritized the cases of unsheltered, senior, and terminally ill veterans, along with claims on behalf of veterans' survivors.
Felicia received and Executive M.B.A. from University of Maryland's Smith School of Business in June 2023. She is passionate about expanding quality representation for underrepresented veterans in VA disability claims and uses a combination of skills learned in her M.B.A. and her legal background to explore new ways to serve veterans. Outside of work Felicia enjoys beekeeping and spending time in nature.
---
Katelyn Vaiana is a staff attorney at the Veteran Advocacy Project. She is passionate about providing access to mental health and legal services to underserved populations. Prior to law school, Katelyn spent several years working with veterans at the Economic Opportunity Council of Suffolk in their homelessness prevention program, Supportive Services for Veterans' Families (SSVF).
Katelyn received her J.D. from the Maurice A. Deane School of Law at Hofstra University and her B.S. in Social Work from Stony Brook University, where she graduated summa cum laude. During law school, Katelyn participated in both the Veterans Law and Asylum Clinics, and she was an associate editor of the Hofstra Law Review, where her note on creating medical exceptions to the Controlled Substances Act was published in 2020.